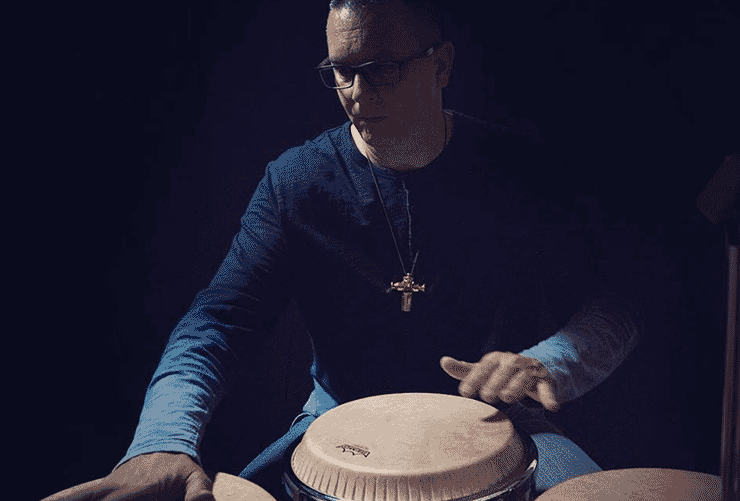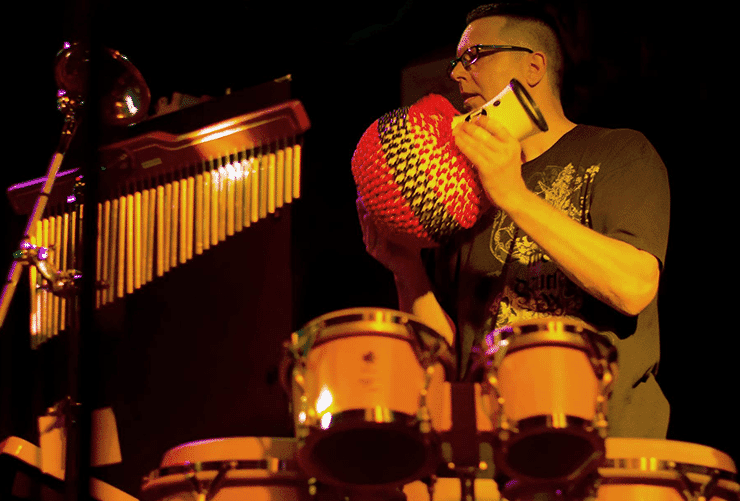 Al Buffone III
Al Buffone has been playing drums most of his life. He started around the age of 5 and continued through out his high school years, all the time studying with his father, Al Buffone Jr. Al's father, a well-known drummer on the East Coast, attended Berkeley School of Music, U.S. Armed Forces School of Music, the Manhattan School of Music, and also studied with several icons in the music industry.
Around Al's senior year in high school, he met percussionist Ron Powell. Ron is known as one of the best percussionists in the music business. After seeing Ron play with his band L A Samba, Al decided to switch from playing drums and started the journey to learn Latin percussion. As Al recalls, "Ron did things with those drums that just spoke to me. I realized that my focus was shifting because of him." Ron has been a big influence to Al over the years.
Jump ahead to 2000 when Al met the guys from the band Hard Karma. Wanting to explore the percussion side again, Al was asked to join Hard Karma as their percussionist. By adding percussion to Hard Karma, it redefined their sound completely. Hard Karma went on to play with some of the best bands that Colorado had to offer. Hard Karma ended its run in 2005 when several members decided to pursue other musical projects. Al played with several other bands during the years keeping the love for percussion alive.
In 2012/2013 Hard Karma decided to get back together and play a reunion show. Due to some musical differences, the band never quite made the reunion show happen, but from the ashes of that effort, "State of Mind" formed. Al played percussion with State of Mind for several years. They recorded a 6-track EP titled "Altitude Rock", but shortly after that release they decided to pursue other musical avenues.
"In late 2017, I answered an ad Paranoid Image had, looking for a percussionist. Christopher Malone responded and explained to me what type of band Paranoid Image was. So the fact that that there was no drummer was intriguing alone, and because they only wanted percussion. So as a percussionist this is the perfect storm. So I went over for the audition with Christopher, Sara, Lauren, and Elizabeth, the original four of the band. I jammed out with them for a couple hours and at the end of rehearsal I was still a little curious as to what kind of band Paranoid Image actually was. It was so weird, because when I got to the audition they had no amps, no microphones, no PA, it was all acoustic."
"Again being a percussionist, an all acoustic group was really cool. So again my level of intrigue went up. After the audition, Christopher asked me if I was interested in being part of Paranoid Image and I told him I think so. I was like, 'what a cool opportunity to be in a band and not be over-shadowed by a drummer'. I have been with Paranoid Image since then. Overtime, the percussion sound of Paranoid Image has evolved. With two full-time percussionists, the sound is bigger than ever. We developed a really cool percussion sound with congas, timbales, bongos, big toms and a lot of hand drums. The 'Burning Paint' album depicts all the different influences this band brings, and I am proud to be a big part of it."